NSK-350-SS
LABEL CUTTING MACHINE
With servo motor you are assured accuracy and improved production.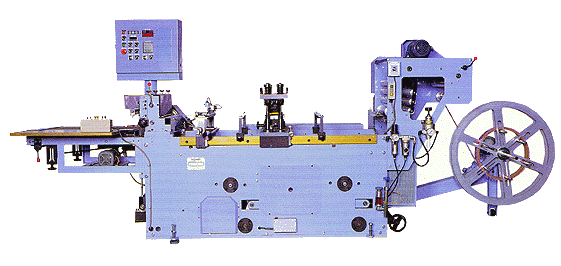 >> General Structural Diagram (PDF documents)


* This file is stored in PDF format which requires Adobe Acrobat Reader for viewing.
If you do not have Acrobat Reader installed on your computer, click this banner to install.


Easy size setting with a keyboard.Preforation unit can be equipped.
Production speed
60-200 cycles/min.


* The production speed may be affected by the type of material and the cuttin length.

Film size range
Diameter: 1000mm
Pouch size range
Width: 40mm-350mm, Length: 30mm-300mm
Requirements
Power: AC200V 7kW
Perforation
For longitudinal and transverse direction
* Machine specifications are slightly defferent from Japanese ones. Please ask our sales staffs for details.


Page Top